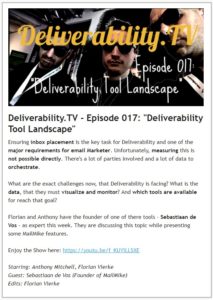 Don't wanna miss an episode in the future anymore?
You can subscribe to our newsletter and get informed as soon as a new episode was published!
This service is free and you can unsubscribe at any time. You'll get usually 1 email every 2 weeks which looks comparable to the sample right here.